Shane Prigmore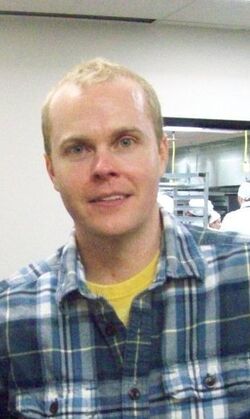 Shane Prigmore is an accomplished professional in the animation, film, and illustration fields. Shane won an Annie Award for his design work on the stop motion feature CORALINE. He has also contributed his numerous talents to such projects as: HOW TO TRAIN YOUR DRAGON, THE CROODS, RISE OF THE GUARDIANS, FOSTER'S HOME FOR IMAGINARY FRIENDS, THE LORD OF THE RINGS: THE TWO TOWERS, THE IRON GIANT . . . to name a few. Shane resides in Los Angeles.
Film and Television
Edit
Mr Pedbody & Sherman (2014) — Visual Development Artist 
The Croods (2013) — Character Designer
Rise of the Guardians (2012) — Story Artist, Visual Development Artist
Megamind (2010) — Additional Story Artist
How to Train Your Dragon (2010) — Character Designer
Coraline (2009) — 2D Facial Animator and Character Designer
Curious George (2006) — Character Designer
Looney Tunes: Back in Action (2003) — Animator
Sinbad: Legend of the Seven Seas (2003) — Animator
The Lord of the Rings: The Two Towers (2002) — Animator: Weta digital
Eight Crazy Nights (2002) — Animator
Osmosis Jones (2001) — Animator
The Iron Giant (1999) — Animator: Additional Animation, Rough Inbetweener)
Television
Edit
The Powerpuff Girls Rule!!! (TV Movie, 2008) — Character Designer
Foster's Home For Imaginary Friends (2005-2006) — Character Designer
The Proud Family (2002-2005) — Character Posing: Main Title
House of Mouse (2001-2002) — Character Designer and Character Clean-up
Boy's Night Out (2003) — Additional Animator
Ad blocker interference detected!
Wikia is a free-to-use site that makes money from advertising. We have a modified experience for viewers using ad blockers

Wikia is not accessible if you've made further modifications. Remove the custom ad blocker rule(s) and the page will load as expected.